One Performance to Rule Them All
I pitched, produced, shot and edited this piece. I also attended The Two Towers, and it... was... amazing.
If a great score can bring a movie to life, a live performance of that score might just make your head explode. In a good way, of course.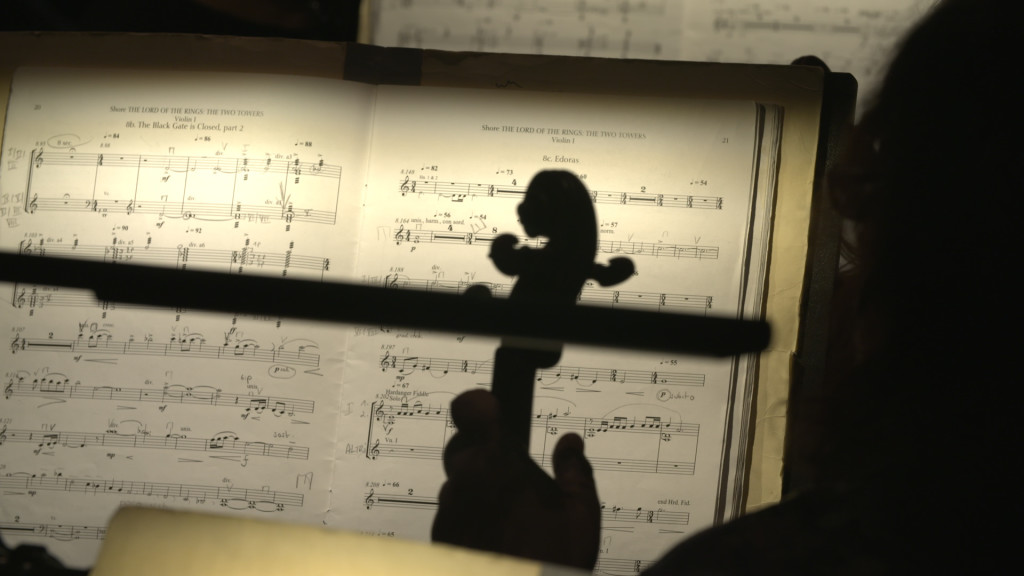 Adding that orchestral big bang to the beloved Lord of the Rings films is what Andrew Bales, Symphony Silicon Valley president, had in mind when he decided to have the symphony undertake the daunting task of performing the trilogy in San Jose. The sheer logistics are overwhelming: 100 instrumentalists, 100 adult vocalists, a 50-piece children's choir and about 21 rehearsals totaling 135 hours of practice to learn almost 1,200 pages of score — nearly a season's worth of music for this symphony. Conductor Shih-Hung Young came from New York for the project, where he's conducted about 16 LOTR performances over the past seven years.